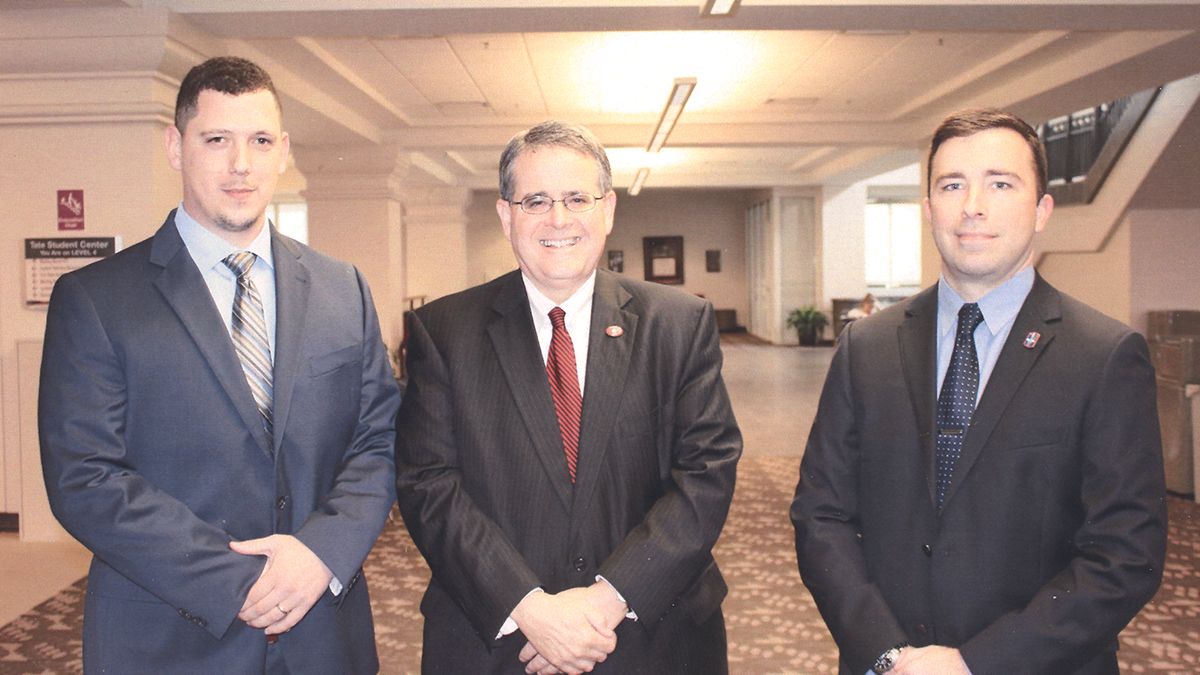 2017 Veterans scholarship recipients from the University of Georgia.
Left to right: Justin Petway, Jere W. Morehead (University of Georgia President), and Joseph Mahoney
---
The Foundation awards approximately 50-60 scholarships annually. Since 2014, 186 students at Universities around the U.S. have received scholarships and 8 marketing faculty have received research grants. Over 40 U.S. veterans are among the award winners, including nine Combat Infantryman Badge holders.
Past Scholarship Recipients
The Foundation is delighted to recognize the previous award winners.